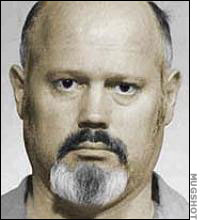 Arthur Leigh Allen (December 18, 1933-August 26, 1992) was the prime suspect of law enforcement in the case for the Zodiac Killer. Allen became publicly known as a Zodiac suspect shortly after the release of Zodiac, a book authored by Robert Graysmith. Allen was cleared through a comparison of DNA, fingerprints, palm prints, and handwriting.
Arthur Leigh Allen died on August 26, 1992 of a heart attack in his home in Vallejo.
Early Life
Edit
Allen was born in Honolulu, Hawaii on December 18, 1933. He grew up in Vallejo, California and graduated from Vallejo High School in 1950. He received an Associate of Arts degree from Vallejo College in 1957.