The 408 cipher, also called the "three part cipher," is a cipher sent in three different letters to three different newspapers on July 31, 1969, by The Zodiac Killer. The Zodiac did not reveal his name in this cipher. Part 1 was sent to the Vallejo Times-Herald. Part 2 was sent to the S.F. Examiner. Part 3 was sent to the S.F. Chronicle.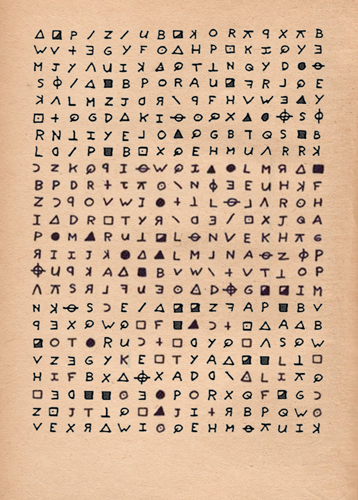 The cipher was an interesting one as it did not contain the Zodiac symbol.
Ad blocker interference detected!
Wikia is a free-to-use site that makes money from advertising. We have a modified experience for viewers using ad blockers

Wikia is not accessible if you've made further modifications. Remove the custom ad blocker rule(s) and the page will load as expected.